titulo antes

Up/Root Democracy, Session 2: Algorithms on Trial
November 24, 2020
at
5:00 pm
–
7:00 pm
The second session of Up/Root Democracy takes the shape of an online panel featuring Digital Justice researcher Fieke Jansen, privacy activist Susana Sanz, and artist Helen Knowles. You can follow the event live on the 24th of November at 17:00 through Framer Framed's YouTube channel, where panellists will be answering questions from the public.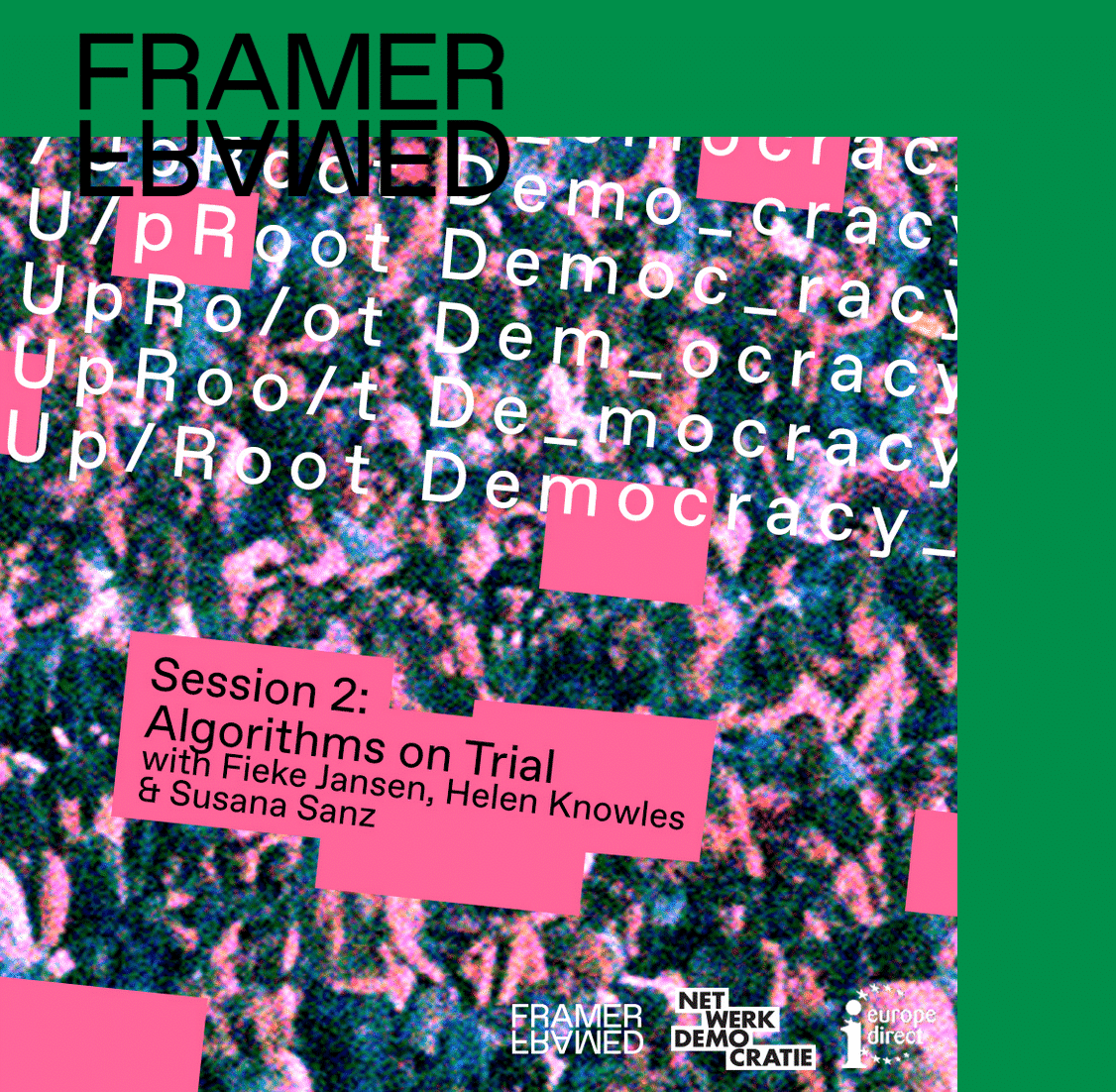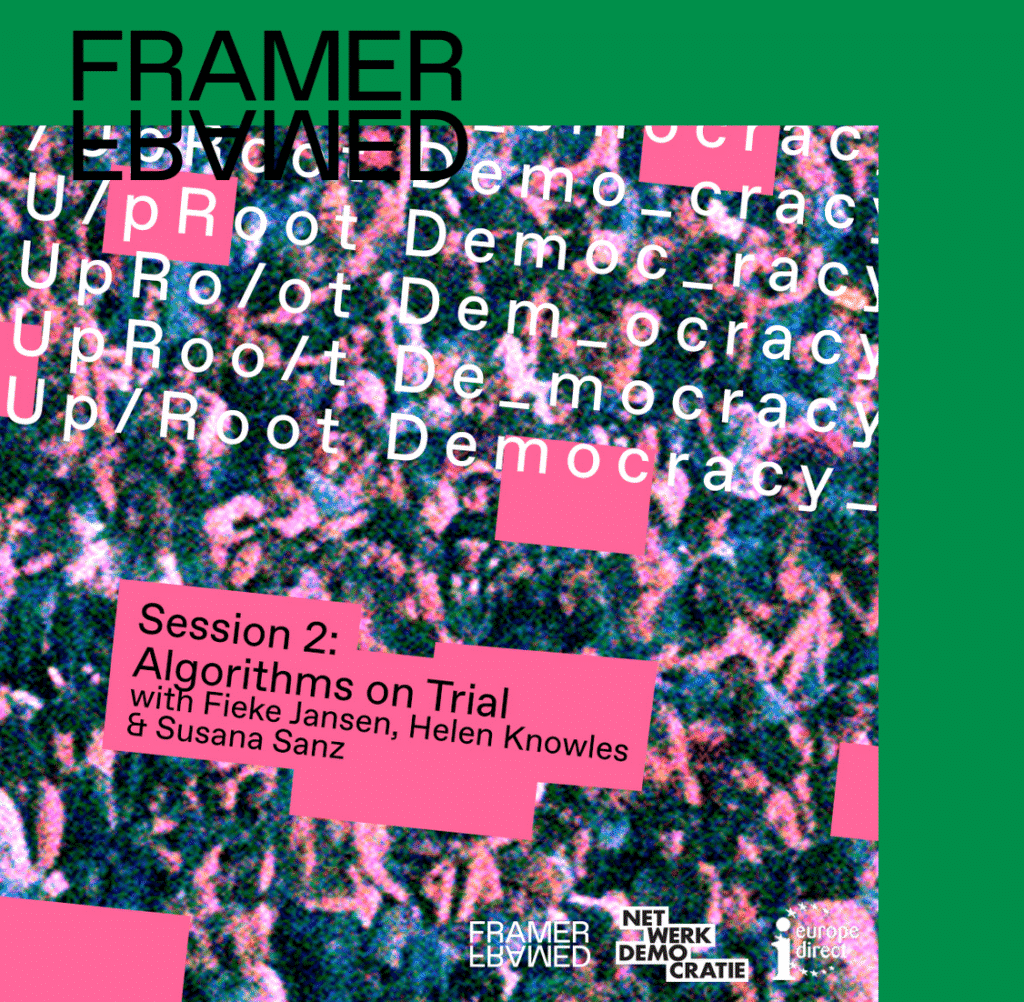 As much as algorithms are used in our everyday life to seemingly innocently suggest playlists, products, and pages on through social media, a darker side broods. Through targeting and tracing of cookies and browser histories, AI (Artificial Intelligence) is fed to disseminate fake news, influence political votes and identify debtors and other vulnerable groups.
A constant state of top-down surveillance, softly applied through the convenience of digital devices and police equipment, calls for new ways of hiding, un-tracking, resisting, and re-thinking legal systems to account for data and AI. In this panel, the speakers will unpack the topic from different angles: How to hide from AI? What tools can be used against surveillance and tracking? Can an algorithm be held culpable in a court of Law?
This online event is FREE and in English and will be recorded.
Up/Root Democracy Series is a collaboration of Framer Framed and Network Democracy.