titulo antes

Smartphone Privacy CheckUP
November 17, 2020
at
4:00 pm
–
5:00 pm
UTC+0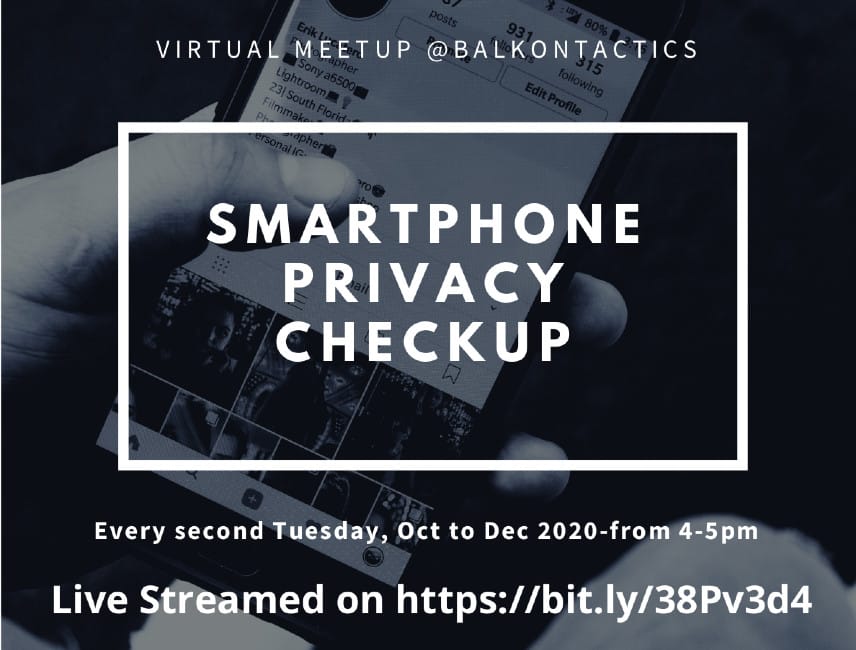 Smartphones are build to become our most versatile assistant at hand.
However, despite the convenience they offer, the knowledge they accumulate about us turns them into a real problem towards our privacy.
During these Tuesday evenings, we will talk about why this happens and practice on how you can take more control on your smartphone, and your data.
This session will be live streaming on https://bit.ly/38Pv3d4
********
RSVP recommended: If you planning to join us, please drop a word at info@balkontactics.net
The event is FREE and in English.