titulo antes

Beginner-friendly Clojure programminWorkshop
September 9, 2017 at 10:30 am

-

5:00 pm
ClojureBrige is a free, be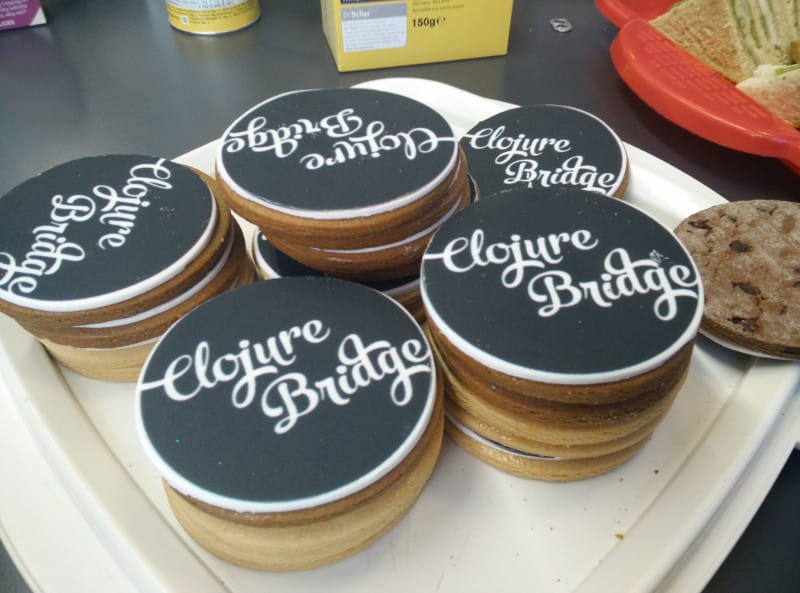 ginner-friendly Clojure programming workshop for underrepresented groups in tech.
The purpose of our workshops is to provide a safe and inclusive environment to anyone that wants to learn to program or improve her/his programming skills.
Total programming novices, system administrators, developers in other languages, and folks who attended our previous workshops are all welcome. We'll have different groups separated by experience level and taught by a number of skilled volunteers that use Clojure and very much enjoy working with it.
Clojure is a modern programming language, that will be introduced to you to learn fundamental programming concepts and skills. And we will spend Saturday 9th Sept learning and writing code. You will learn and practice in small groups of 2 to 4 attendees each.
Each participant needs to bring their own computer with a fairly recent operating system (Mac, Linux or Windows). If you have questions about your hardware or you don't have a laptop, don't hesitate to send an e-mail to the organizers before the event!
Please RSVP today to reserve your spot. Go to https://goo.gl/njGSP3 and fill in the application form. We have a limited amount of participants. More info: https://www.meetup.com/ClojureBridge-Amsterdam/